Paving and Concrete Cleaning Melbourne, Sydney, Gold Coast and Australia
Call on DeckSeal to handle your concrete cleaning and sealing, and enjoy friendly and professional service in Melbourne
We Don't Just Do Decks
Our service does not begin and end with decking. We are proud to be able to offer effective cleaning and treatment services for a wide range of surfaces and structures, including concrete.
Anyone who has a concrete surface at their property — particularly an external surface — will know how easily these surfaces can become tarnished or even damaged. Our services help to prevent this.
Reach out to our team with any questions you might have or to get a quote for our services.
We handle the following:
Dust and general grime that can build up over time and become difficult to remove
Mosses and other natural build-up that can become slippery and potentially cause injury
Oil and grease that can damage the surface and cause slip hazards
Stains and marks that are difficult to remove
Anything else that can cause damage to the surface or pose a hazard to your property
We are the specialists at removing stains and debris from your surfaces and applying the right treatments to keep your surfaces looking and performing at their best for longer.
A Range of Concrete and Paving Services for Your Property
Here are a few of the things we can do for you: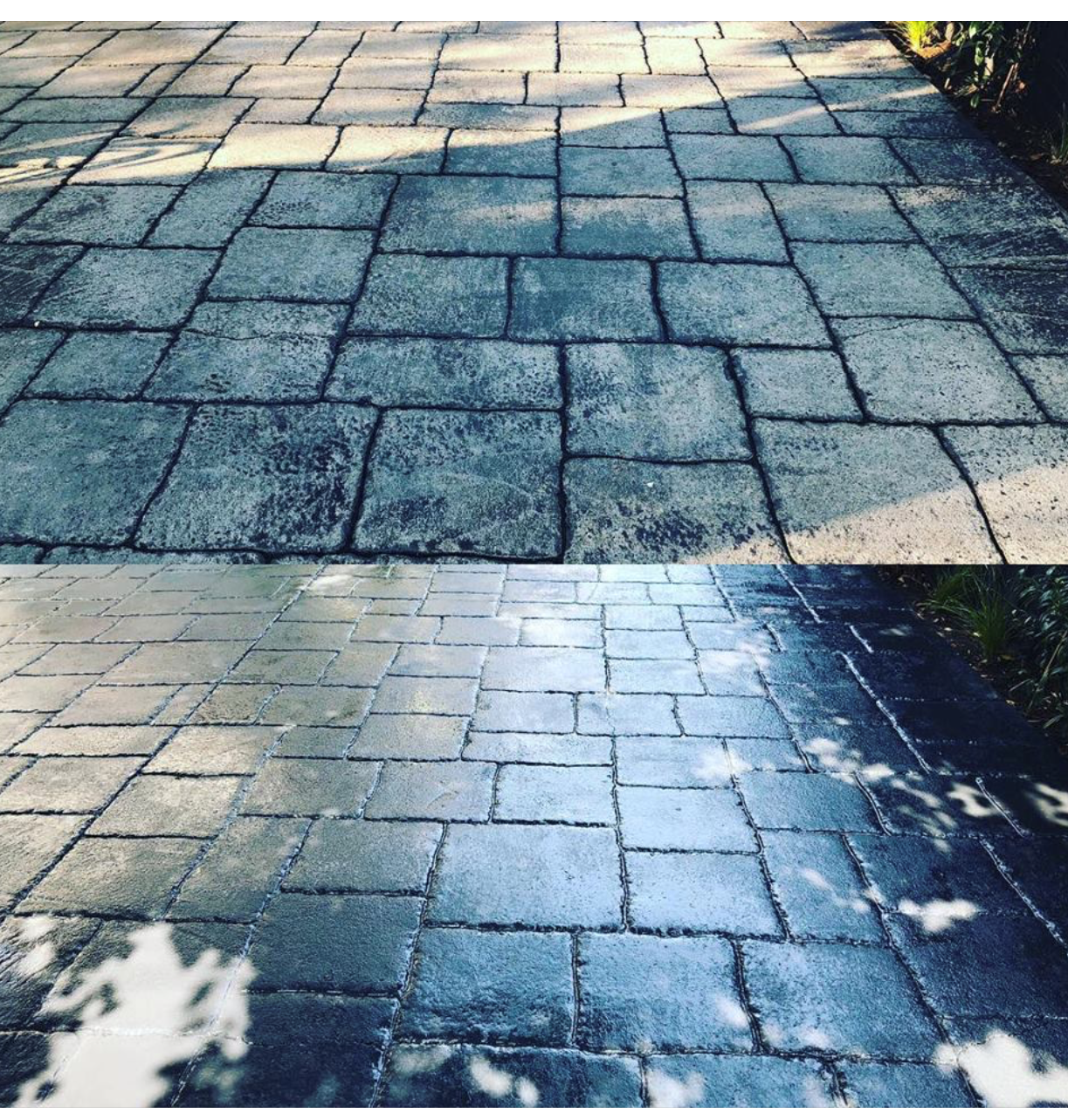 Reach out to our team for your free quote or read on to discover more about the application process..
We handle all of this across a range of different concrete and hard surface types, including:
Exposed aggregate
Trowelled concrete
Decorative concrete
Paving of various types
Brick
Tile
Slate
Any other kind of hard surface
We even provide a long-term maintenance program, helping you to stay on top of your regular maintenance needs and handling cleaning and re-sealing as and when it is required. If you need a hard surface restored in Melbourne, we are the team to call on.
So, let's get started. Reach out to our team if you have any questions or to learn more. Or book your free quote today and let's make sure those surfaces stay at their best for longer.
Have a question about deck sealing, cleaning, restoration, or something else in Australia? The answer may be right here.
What deck restoration and preservation services do you provide?
We provide a wide range of different deck restoration and preservation services, including:
Deck cleaning

Deck sanding

Deck restoration

Deck maintenance
Deck washing
Deck painting
Deck staining
Deck repair
What areas does DeckSeal serve?
We have teams all over Victoria, teams in Gold Coast, Sunshine Coast and Brisbane, teams in Perth and teams in Manly, Newcastle and Byron Bay. And are currently training teams in other states of Australia. 
Wherever you are, you will be able to benefit from DeckSeal's expert services.
Do you also provide concrete preservation and cleaning services?
We certainly do. We provide treatment, cleaning and sealing for surfaces including concrete, paving and tiles.
Do you provide long-term deck maintenance services?
Yes, we offer a long-term auto pilot maintenance program or regular notifications when your decking or other surface needs maintaining.
What sort of deck treatments and materials do you use?
We have partnerships with many of the best deck treatment providers in the business. Head to our Treatments page to learn more.
Our
clients love us
Customer satisfaction is our primary objective, which is why so many of our jobs come from client referrals and repeat business.