Spring is here, bringing with it all the sunshine and warmer weather that we love about this season. While it might seem too early to be thinking about summer already, when it comes to our decking spring is actually the perfect time to start preparing for our hottest season. We all know that our Aussie summers are harsh and unforgiving. Between the soaring temperatures and the beating, unrelenting sun we endure a lot in summer – and so do our decks. That's why this spring is the perfect time to start thinking about preparation for several reasons, not the least is the El Nino event forecast for our summer this year. With a reduced spring and more extreme temperatures predicted, now is the time to make a start. This article will run you through the steps to take for preparation and guide you in the right direction if you need help with your deck maintenance before the change of seasons.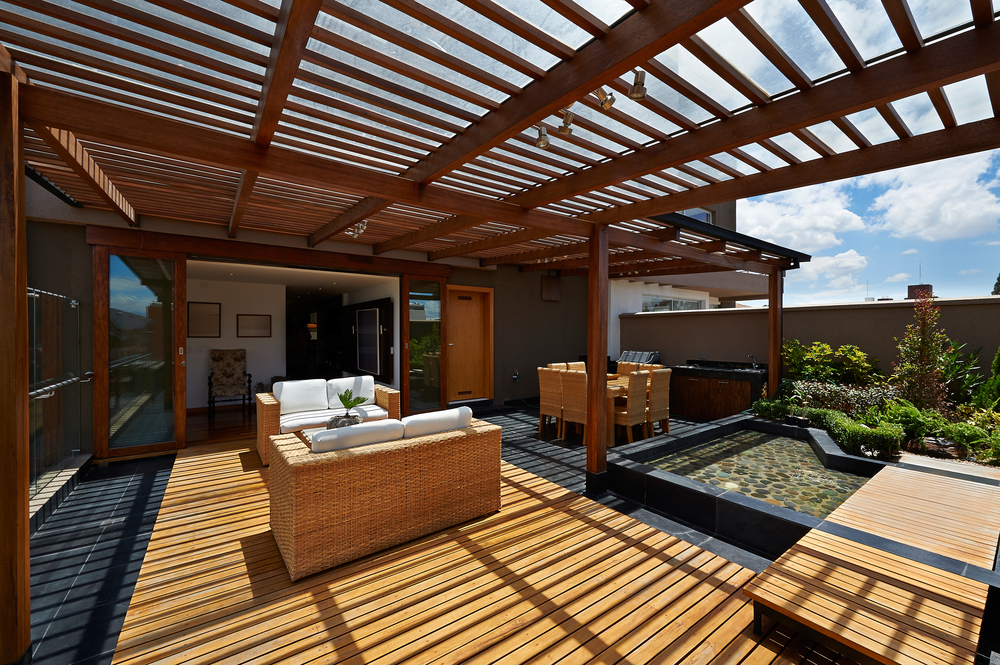 1)    Inspect Your Deck
Your first step is going to be to inspect your deck. There is no better time than now to carry out a deck inspection yourself to ensure that your decking is still in great condition, safe, and useable for the summer ahead. So, what should you look for? The first step to take is to check the deck for loose nails or screws which can cause injury. Then, you can go ahead and inspect for any timber boards that may be warped, loose, or damaged. Remember not to skip any railings like handrails at this point. Next, it is a good idea to check the subframe of your deck for any potential damage, including loose or damaged nails or fasteners. Lastly, it's a good idea to inspect areas of your decking that are close to downpipes or the ground, to look out for potential water damage.
2)    Necessary Repairs
The next step after your inspection is to take inventory of any necessary repairs, and to carry them out to return your decking to tip-top shape. This could mean fixing a handrailing, tightening screws and replacing loose fasteners, or replacing loose or warped boards.
Whatever the repair is needed and however potentially time-consuming, it is critical for the safety and the maintenance of your deck that you remedy any issues right away. Some problems that you may pick up in a deck inspection can be serious safety concerns, and other repairs, if put off, will only worsen over time, and leave you with a bigger issue.
3)    Clean, Clean, Clean!
By this stage, your deck is now in a better condition than before you began and is likely safer too. Now it is time to think about summer protection, which means the next step is to give your decking a good cleaning. Whether you get out the trusty deck scrubbing brush or require a professional high-pressure washing, this is the perfect time to be thorough and careful, in order to get your deck back to as clean a canvas as possible for your chosen finishing product. Deck cleaning is an important stage of the overall preparation process – as with many projects, it is best to have a clean slate to work with before you move on to your next step.
4)    Protect and Finish
Next up, it is time to protect your deck from the summer elements by deck oiling or staining. There are many things to consider when choosing the deck protection product that is right for you and your deck, from the type of product you have used in the past (oil or water for instance), to the preparation steps required for each different product. Whether you choose an oil or a stain and whether your product is of the oil-based or water-based variety, it is necessary that you follow all the instructions for its preparation and application. When applied correctly, today's deck products provide water repellence, mould resistance, as well as protection against UV rays.
5)    Style and Enjoy
Finally, all that's left to do is get your deck ready for exactly how you want to use it in the summer. Time to clean up the barbeque, replace or rearrange the outdoor furniture, or maybe even get some new lighting for your deck space. You might use this time to create the perfect outdoor dining area or the alfresco reading nook of your dreams. You may spend time planting and growing new flowers, or shrubs, or plants around your decking to bring extra greenery and colour into the space. Use this time to get your deck ready to reflect your ideal summer lifestyle, so that when the time comes, all that's left is for you to enjoy the great Aussie summer on your deck.
Do You Need Deck Maintenance in Australia?
Look no further than DeckSeal! When it comes to deck cleaning, sanding, staining, oiling, and painting, we have the knowledge, training, and expertise to help. Our team of decking experts is ready to assist you with deck maintenance, restoration, high-pressure washing, or concrete and paving cleaning. Remember, we are just as passionate about taking care of decking as you are about getting the most out of your deck.
Why not let the professionals help to prepare your deck for the summer? Give us a call at 1800 332 525, or fill out our online contact form and we will be happy to get back to you.