Creating Cosy Winter Gatherings with Firepits: Do's and Don't's for a firepit on your deck!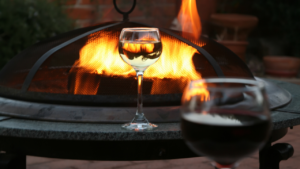 As winter sets in, firepits offer an ideal way to warm up your deck and create an inviting outdoor space. However, using a firepit comes with responsibility. Here are some essential do's and don'ts for using a firepit this winter.
While we don't generally recommend placing firepits on decks due to potential safety risks and potential damage to your decking, if you choose to do so, the following points are crucial.
The Do's
Firepit Placement and Design: Choose a central location on your deck for your firepit to optimise warmth and accessibility. Make sure the firepit is a safe distance from flammable materials and nearby structures.
Choosing the Right Firepit: From wood-burning to propane or natural gas options, select a firepit type that fits your deck and preferences.
Always ensure to use a firepit pad or an appropriate protective barrier beneath a portable firepit for protection. This pad should be ample in size to safeguard the deck surface from the firepit's radiating heat and catch any sparks that may fall out.  Firepit pads can be purchased online or can also be purchased where you buy your firepit from, make sure you ask the retailer best size to suit.
Comfortable Seating and Decor: Comfortable outdoor seating, cosy blankets, pillows, and rugs can enhance the ambiance. Add soft lighting with string lights, lanterns, or candles for added warmth and aesthetics.
Recommendations:
Avoid Hazardous Locations: Avoid placing your firepit near flammable materials, overhanging branches and well away from your home to minimise fire risks.
Ventilation is Key: Make sure your firepit is in a well-ventilated area to disperse smoke effectively.
Fire Safety Measures: Always have a fire extinguisher or water source nearby. Never leave the firepit unattended, and always extinguish the fire thoroughly before leaving.
Regular Maintenance and Cleaning: Remove ash and debris from the firepit regularly and inspect for any damages.
Alternatives to Deck Firepits
If a deck firepit isn't suitable, consider these alternatives: a patio firepit, a designated backyard firepit zone, or a portable firepit on a non-combustible surface.
FAQs
Can I use a firepit on a composite deck? Yes but follow the manufacturer's guidelines for firepit usage on composite materials.
What type of firepit fuel is best? Propane and natural gas firepits are often preferred as they provide convenient and efficient heating with better control over flame and heat output.
Should I cover my firepit when not in use during winter? Yes, covering your firepit helps protect it from the elements and keeps it in good condition.
In conclusion, firepits can transform your deck into a cosy haven during winter. Prioritise safety measures and create an inviting ambiance for unforgettable winter gatherings. Always check with your local council whether firepits are legal in your area to avoid a possible fine, this information is usually available on your local council website you reside in.
While prioritising safety, take the opportunity to truly enjoy your deck and outdoor space during the winter months.  Let's create a safe and cosy outdoor space! Stay warm, stay safe, and enjoy your winter deck gatherings with a well-planned firepit setup.
Contact DeckSeal for all your decking needs and any safety questions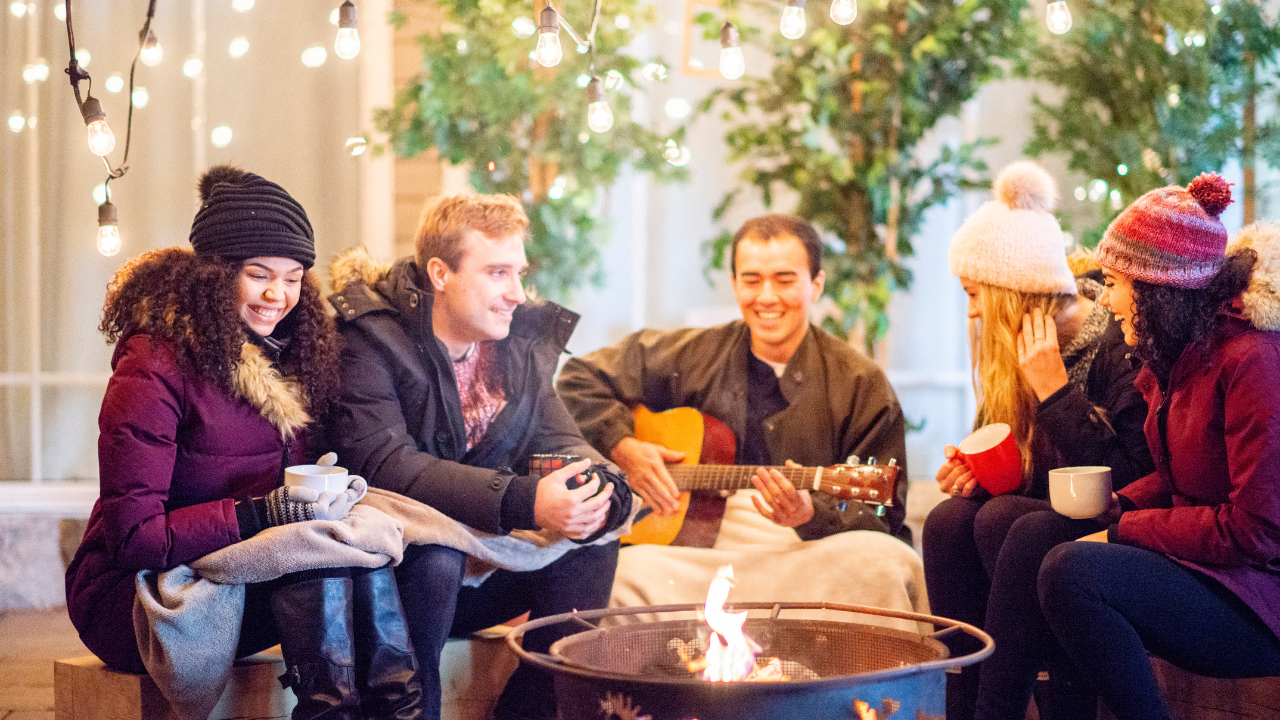 .