Winter weather be damned!
In the winter, it can be tough to get out and enjoy the deck. However, there are still plenty of ways to make use of your outdoor space. With a little bit of creativity, you can turn your outdoor space into a winter wonderland. Here are some tips:
Light it up
Why not consider some lights to brighten your deck this Winter, including the corners and edges which would otherwise remain hidden at sundown. With a little bit of creativity, you can use lights to create a warm and inviting space that will make your neighbours green with envy. You can even find lights that are specifically designed for outdoors so they can withstand the elements. Check out these lights on Temple and Webster. and LED Deck Lights here.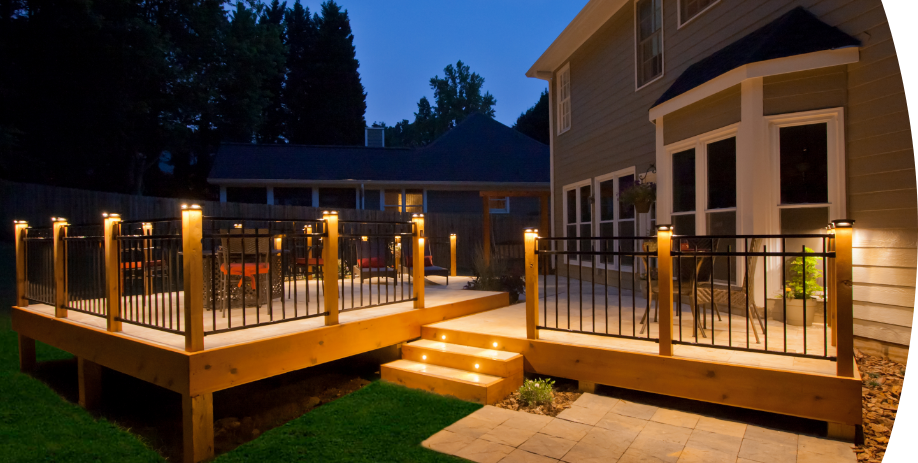 Get a fire pit
Or, you can set up a cozy fire pit for roasting marshmallows. If you have a covered deck, you can even set up a small space heater to keep things warm. Fire pits are an excellent way to relax and unwind during a cool evening. Just make sure to pick a location that is far from any flammable items, including your house, furniture, or overhangs. Check out these choices from Bunnings. A closed firepit is safest for a deck.
Store Furniture
If it's cold or wet, you'll want to take some steps to protect your furniture from the elements. Wash outdoor tables and chairs and store indoors, if possible, to avoid leaving marks on the decking from inconsistent weathering. Second, cover your furniture with a tarp or plastic sheeting. Third, invest in some weather-resistant covers for your furniture. By taking these simple steps, you can help to ensure that your patio furniture lasts for years to come
Remove Planters
Any planters, pots or storage containers should be removed from the deck for winter storage. Moisture trapped between the deck and plastic, wood or ceramic containers can encourage mildew, discoloration or decay.
Inspect for Damage
Now that everything is off the deck, take a look at decking, railings and supports. Make any necessary repairs before cold and wet conditions exacerbate problems.
What are your tips for making your deck a winter wonderland? Share them with us in the comments!
Winter weather be damned!
And of course, don't forget about calling DECKSEAL! We can help protect your deck from the harsh winter weather and keep it looking great for years to come.