For homeowners looking for an easy way to use their green thumbs or spruce up their outdoor living spaces, container gardens and planters are an especially popular choice. But a word of warning: those planters can end up damaging your deck if you aren't careful. If standing water collects underneath them, it could cause stains, promote mildew and mould growth, and even end up rotting the wood in your deck. Even if you have a saucer tray under your potted plants to hold drain-off water, you can still run into trouble when that water overflows out of the saucer.
Tips to Protect Your Deck from Planter-Induced Harm!
Here are some tips to ensuring your potted plants and wooden deck co-exist in harmonious vibrancy:
The Shuffle: Shifting Your Pots
It's a simple act: moving your planters to different deck locales to prevent consistent water exposure to the same wood spot. Not merely a rotation, but a change of position allows underlying wood to dry and recover.
Elevate: The Adoption of Planter Feet
Incorporating planter feet, a minor yet crucial gap that allows airflow between the deck and planter, staving off lingering water and associated wood rot while deterring lurking pests from settling.
Elevating Greenery: Hanging Planters
Hanging planters and railing boxes render a dual benefit: they lavish your deck with floral splendour while ensuring the wood below remains untouched and unharmed, especially when placed to allow water to cascade away from the deck.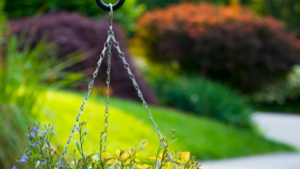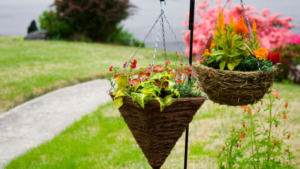 Hydration: Tailoring Your Watering Regime
Understanding and adhering to each plant's watering needs negates the risk of overwatering and potential overflow, safeguarding your deck from unnecessary water exposure.
Deck Defence: Sealing
Key to these suggestions is the simple act of deck sealing & maintenance. This not only protects against water damage but also highlights the wood's natural beauty.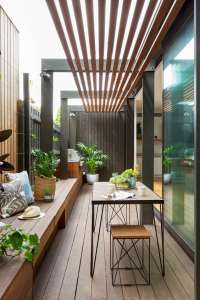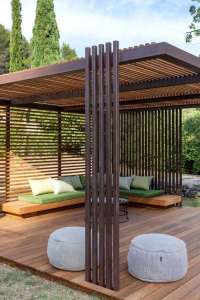 For more advice on maintaining your deck among thriving plants, turn to DeckSeal. We're here to help maintain and boost the beauty and lifespan of your outdoor spaces.
Need An Expert Opinion? Contact us 1800 332 525