Whether your backyard is an overgrown jungle in need of a good slash and burn, or an unruly paddock of sunburnt grass, you can transform this no-go zone into a wonderfully restful retreat for the whole family.
And the best place to start? Your deck.
Let's make something very clear. Your deck is not just a basic structure made of wood. It is the perfect complement to the surrounding natural landscape.  Yet so many people leave their deck to the elements. We've seen the most beautiful wraparound decks, leafy pergola-covered decks, pool decks, and even cascading multi-tiered decks looking grey and lifeless and literally ruining the look of the entire garden!
What's the secret to a good-looking and functional outdoor area design? Read our tips and outdoor living ideas to help create your dream outdoor area
1.Reinvigorate your backyard lifestyle
Whether you're doing a bit of deck yoga, barbecuing, or entertaining friends and family, a beautiful deck will make the most of your backyard's potential. Sometimes the decks we see just need a little love – deck sand, oil and re-paint to keep it weather-proof. Some decks will need a complete overhaul with new flooring materials and rails. We really won't know until we see it with our own eyes. Whatever the case renovating your tired old deck is sure to reinvigorate your backyard lifestyle!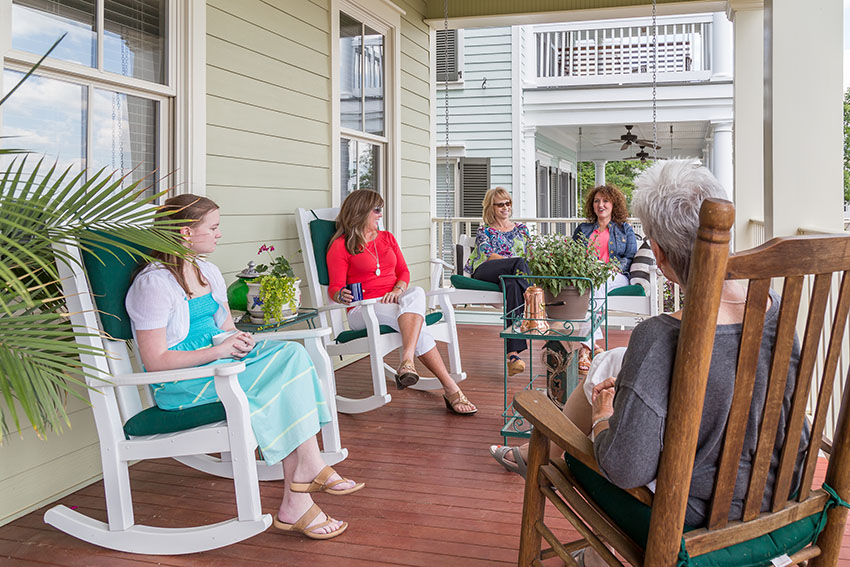 2. Lazing, lounging, and dining 
A well-appointed backyard deck is perfect for lazing, lounging, and dining all year round in Australia. It has so much potential that you could be missing. Our advice – apart from getting the deck restored – is update your outdoor furniture. There is literally a million choices, sizes, heights, and styles you could be considering. A great place to get inspiration is Pinterest and Houzz. From low seating rails or a daybed to a dining table and seats, or stools for your poolside bar, your furniture selection will dictate your deck's navigable space and how you use it.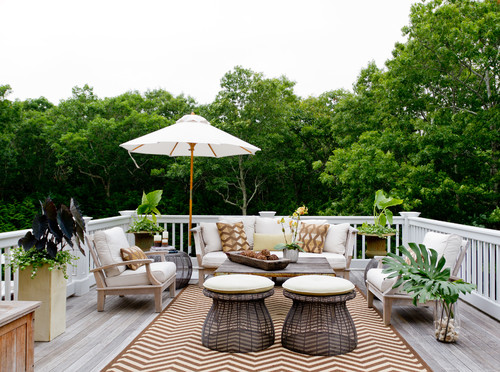 3. Maximum comfort!
For maximum outdoor comfort on those long hazy summer days, treat yourself by softening the lounging areas with cushions. These can make a huge difference, and there is a huge selection of cushions available in outdoor fabrics that will stand the test of rain and shine. Likewise, outdoor rugs will define and soften the lounging area for all those bare feet. Carefully chosen with an eye for the whole colour scheme, these can really pull the deck space together.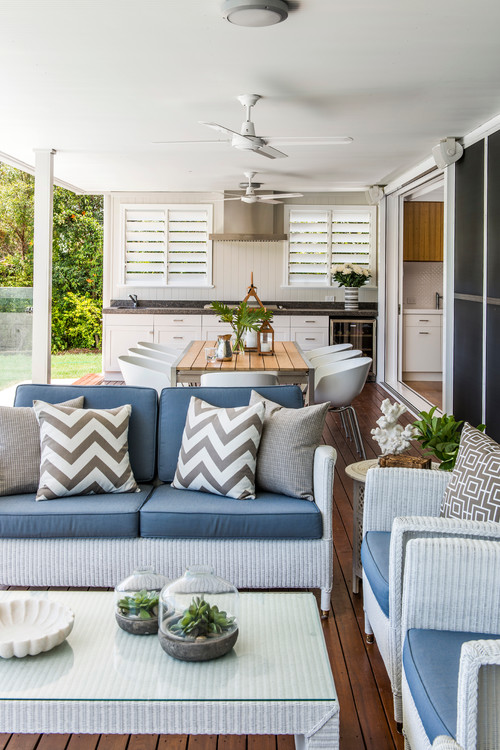 4. A green oasis
Slat or bamboo screens, or a trellis, can create seamless borders around your deck and can also enhance your privacy. And, finally, adding some plant life with hanging baskets and deck pots will provide beautiful colour and scents with fragrant aromatics, herbs, and even veggies such as heirloom tomatoes. A comfortable, green oasis in the privacy of your own backyard – what better reason could there be?
---
SPECIAL AUTUMN OFFER: 10% off Voucher from Mandy Calthorpe Interiors
Complement your recently rejuvenated decks by linking your indoor and outdoor spaces. Mandy Calthorpe Interiors can decorate your outdoor areas by introducing beautiful custom made outdoor cushions (made in Melbourne) and offering an extensive range of contemporary outdoor furniture and homewares solutions to suit your décor. All enquiries to [email protected] and mention DeckSeal10 to receive a 10% off all purchases.
---
At DeckSeal, we specialise in the restoration and preservation of timber decks around Melbourne. Summer is upon us, and your beautiful backyard deck awaits. So give us a call on 1800 332 525 and book in for your free deck inspection today!